Emmanuel Pajot
                                                  EARSC Secretary General

                    Despite Covid, the EO Industry market continues its growth!
The publication of the EARSC Industry Survey is a milestone for the association. Initially published every other year, EARSC started in 2020 to publish a shorter survey in between. Based on numbers directly gathered from EO companies and monitoring of European EO companies performed by the Secretariat, the EARSC Industry Survey has a bottom-up approach. This year, the Industry Survey covers the 2020 pandemic period, a stressful period for companies. When we interviewed our members in March/April 2020, they shared they didn't have an accurate forecast on sales after six months-time. This Industry Survey provides a first snapshot of the short-term effect, which must be taken with caution not to extrapolate with a longer-term impact… […]
'At ICEYE, we deliver unmatched persistent monitoring capabilities for any location on earth. We operate the world's largest synthetic-aperture radar (SAR) satellite constellation, and we enable our clients to take objective, data-driven decisions, in sectors such as insurance, natural catastrophe response and recovery, security, maritime monitoring and finance. Traditional optical and radar satellites have been around for a long time, but the ability to image with the frequency, clarity and accuracy needed to make operational decisions has never been possible. ICEYE's data and imagery can be collected anywhere on the globe, day or night, and even through cloud cover.'
Read more in the interview with Rafal Modrzewski, CEO at ICEYE, the winner of the EARSC European Company Award.
We are very happy to bring attention to one of the EARSC's members – Geocento
Their mission is to help both earth observation businesses and other markets to grow taking away complexity of imaging and providing easy, timely, and cost-effective access to satellite and airborne data. They enable this through their unique combination of best-in-class platform technology, extensive range of image sources, combined decades of years of Earth Observation market expertise, and independent and committed customer support. To date, they have provided imagery solutions to customers across 59 countries, and have implemented 20 R&D projects. Geocento was founded on December 1, 2011, so they will be celebrating their 10-year anniversary in a few weeks!
Innovation fuelled by Earth Observation An immense opportunity for the development of innovative services and products has opened up: the advent of the Big Data era, spearheaded by Copernicus' free, full [...]
The EU wants to be able to offer timely and accurate information on skills and labour market developments in Member States countries, sectors and occupations, taking into account future developments..[...]
EARSC together with ESA is organizing a workshop 'A Tale of Sentinels Benefits' to showcase the main findings from the SeBS study. The virtual workshop is taking place on the 18th - 19th of November. More details [...]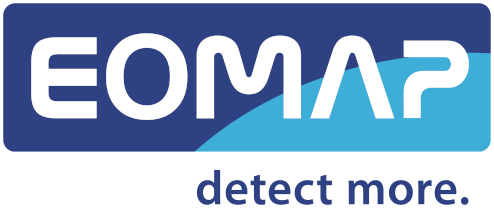 Shallow waters represent the most crucial aquatic zones on Earth. They are particularly difficult to survey. Therefore, The Nippon Foundation - GEBCO Seabed 2030 Project has reached a cooperation agreement with EOMAP. The German company is a global expert on shallow water bathymetry from satellite data. It will contribute [...]
Since 2016 DHI GRAS has worked alongside the Danish Agricultural Agency in close collaboration to develop a frontrunning satellite-based Common Agricultural Policy monitoring solution. This partnership has proven to be a recipe of success[...]
GAF, the German Aerospace Center (DLR) in Neustrelitz and Antrix Corporation have a successful cooperation stretching back 25 years. In 1996, they signed agreements for the purpose of receiving Indian Earth observation data and distributing the data to European customers on an exc [...]

In consortium with EOX & Brockmann Consulting, Sinergise, Gisat, Planet, and Sentinel Hub have been working hard to develop the Euro Data Cube (EDC) platform. As part of EDC's recent evolution, users will now have the option to onboard their own third-party algorithms and to run algorithms onboarded by other users. [...]
Planet, a leading provider of daily data and insights about Earth, recently announced their next-generation fleet of satellites for very high resolution imagery, called Pelican. The constellation will begin launching next year and be operational in 2023. When fully operational, the Pelican constellation will replenish and. [...]
Take part in the contest for satellite images of Earth showing climate change and win eco-friendly prizes. This year we focus on the climate change, the negative effects it causes to our planet and the need to counteract them. That is why, the contest motto is: Together for green Earth! The unprecedented weather and climate events we are observing now clearly demonstrate that we need to take[...]
We welcome your feedback on our eoMAG. For any comments please reach out to us at info[at]earsc.org